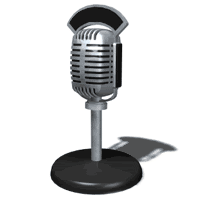 I like music but it doesn't like me. Singing is one of the least I would do in public now other than dancing (which I've done both during my early school days for programs and contests and what have you). And so I would rather pay to be entertained rather than be paid to entertain. It's really not my cup of tea. Since I'm not in capable of these two abilities, I would rather allow myself and my wife to be entertained by legitimate professional singers. I cannot imagine myself singing even privately to her, for I know it will surely be a laughing stock, hahaha…
Since our early years as a couple, we're fond of watching concerts, seeing live bands perform on stage, we even went to a musicale once, besides watching movies and ofcourse going to the malls and dining out. These entertainment of sorts are still observed until now especially whenever we want to unwind, relax and kinda escape realities of having hassles and daily problems which normal family would have.

Last Friday night after our 12-hour-work in school, we both planned to spend the evening in a concert bar with her favorite singer and according to my wife, her ultimate crush (sob, sob, sob hahahaha…) I heard a week back from a Sunday noontime show that her favorite male singer will have a series of album-bar tour so I immediately told my wife about this and she was giggling with excitement to see the show. She did the inquiry of the details of the concert through calling the venue but she wanted me to accompany her to the venue 2 days prior to the date of the show to personally inquire about reservations, ticket price and other details. She did the reservations with a certain waiter on that bar and all we did was to wait for the date.
It was stormy last Friday night, but floods and rains wouldnt stopped my wife from seeing her idol… her crush.. with me, her so-GIVING hubby… We hurdled traffic (not to forget fridays are Quiapo days), rains and floods just to be in time with the 10pm show. We arrived at the venue around 9pm, the waiter who did the reservations for us accompanied us immediately to our table which was few steps away from the stage. My wife armed with our digital camera was too excited for the show. I was then hungry for dinner. And so we ordered Shrimp gambas, and Sisig both in sizzling plates and a "kalderito" of garlic rice, 2 bottles of ice tea. We ate as if we do not know each other because of our craving and hunger for food at that time… After dinner, we ordered 2 bottles of beer just to be appropriate with the venue (we're both non-alcoholics and non-smoker, our only "bisyo" is to eat, eat and eat more…hehehe).
The show started with a comic act with Le Chazz, a gay stand-up comedian famous for his stints in comedy bars… It was an experience. Really funny. His jokes, though mostly green were able to bypass across all status of people present for the show. Then after Le Chazz first set, a new band played with standard pop songs, just to further stimulate the audience's excitement for the main man of the show. Everything was ok except for the next act that followed the band.. It was a sister-act who both sang and rap gospel songs which in my opinion were so inappropriate for the venue and for the show.
At last, at around 12 midnight, the main man of the show hummed his first song. And I agree with my wife that the wait was worth it. I enjoyed the show myself; not only because of the love songs that the singer sang and the show itself, but more so by being with my honey whom I know I made happier that night…
And by the way, there's no competition between whom she adores in singing and me,
it's pointless to be jealous hahahahaha..